6 Pillars of Mindfullness
Guest Speakers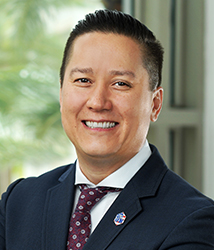 Treating the chronic pain patient: a multi-modal approach

Interventional Pain Specialist,
ABMS Double Board-Certified in
Anesthesiology and Pain Management, Hawai'i Pain and Spine
Treasurer and Executive Board of Directors, American Society of Pain and
Neuroscience (ASPN)
Board of Directors, Pacific Spine and
Pain Society (PSPS)
Immediate Past President, AZSIPP
Dr Jonathan Carlson is a double board-certified pain specialist in Anesthesiology and Pain Management. He is the CEO and Founder of Hawaii Pain & Spine in Kailua, Oahu. He is a local boy from Oahu but has recently returned from practicing in the mainland for the last 11 years. He enjoys educating on different topics in the specialty of pain management. He has been a clinical assistant professor at Midwestern College of Medicine and has been a speaker at several national pain society meetings over the years.
He has worked with Surgeon General Dr. Jerome Adams as well as the state government and department of health with developing opioid prescribing guidelines to help fight the opioid crisis. He has authored several peer-reviewed journal publications and text book chapters on best practices for interventional pain such as spinal cord stimulation, DRG stimulation, interspinous spacers for lumbar spinal stenosis, and endoscopic discectomy. He is also involved with research as a principal investigator in several research studies both in pharma, biologicals, and advanced pain procedures. He has recently been elected as the national treasurer for the American Society of Pain and Neurosciences (ASPN) with over 4,000 members.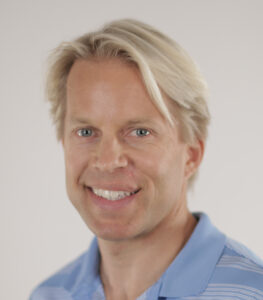 "Love One Another"
How Socialization and Finding Community Impact Your Brain
Garrett Halweg, MD
Board Certified Neuro-Medicine Psychiatrist
Dr. Halweg is a Psychiatrist working in the field of Neuro-Medicine in downtown Honolulu. In 2003 he was the Chief Resident at University of Hawaii Queen's Medical Center.  He now teaches patients in Hawaii and internationally about how to optimize their brain function and learn how behaviors are influenced from different states of our mind
Invitation to Greater Well Being
Tracie Ann Tjapkes
Director, Adventist Health Castle Wellness

Tracie Ann is the Wellness Director at Adventist Health Castle and is a certified wellness coach. She began her 25-years journey helping physicians with their leadership and their personal growth. She has coached 500+ people who achieved healthier lifestyles, and worked with 50+ organizations to start and sustain improved well-being in Hawaii, California, Arizona, Illinois and Mexico.  Results include increased productivity, improved sleep and vitality.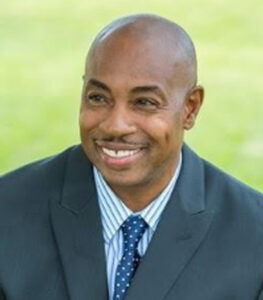 Enhancing Mental Health and Cognitive Efficiency as you Age: Finding peace through emotional, mental and cognitive health
Efland Amerson, PsyD
Diplomate Clinical Psychologist
Neuropsychologist
Dr. Amerson, CEO of the Neurocognitive Testing Lab Inc.  is a Board-Certified Clinical Psychologist with Fellowship training in Neuropsychology. He completed 30 years of service in the United States Marine Corps and Navy combined, retiring in December of 2018. He has been the director for multiple Brain Injury Programs in the Navy which includes combat hospitals in Afghanistan.  Dr. Amerson will be talking about enhancing your Mental Health and Cognitive Efficiency as you Age